All of you would agree that the job market is changing more rapidly than ever before. This ever-changing job market has given rise to many new resume trends that keep coming and going. Some of these current trends in resume writing are just silly but some of them are valuable enough that they can either make or break your job search. 
Therefore knowing which of these trends are worth following and which ones should just be ignored is vital to your survival in this ever-evolving job market. According to the U.S. Bureau of Labor Statistics, the average duration of a new job is less than 5 years. With this in mind, it's important to adapt to the top resume trends of 2023 so that you can also find your dream job at the end of your current job. 
In this article, our team of career experts from ResumeThatWorks has compiled the top 10 resume trends for 2023 that can surely make a difference in your job search. So let's find out more about these resume trends and how you can effectively adapt to them to take the next step in your career. 
Brief Overview of Top 10 Resume Trends in 2023
The Rise of AI-Powered Resumes
Adaptation of the ATS System
Demonstrating Work Experience in 2023
Trending Soft & Hard Skills
Focusing on Achievements, Rather Than Skills
Prove You're Competent to Adapt New Technologies
Improved Version of Optimizing Your Resume According to the Job Description
Your Online Presence Matters a Lot
Adding Infographics and Visuals to Your Resume
In-Depth Explanation of The Top 10 Current Resume Trends in 2023
The Rise of AI-Powered Resumes
Artificial Intelligence AKA AI has influenced the latest resume trends more than any other thing. A new artificial intelligence-based LiverCareer study has suggested that jobseekers only match 59% of hard skills and 62% of soft skills of the job description on average. The study also revealed that most jobseekers are only able to add 13 skills out of 21.8 skills that are required by a specific job. 
However, this data is not only limited to research, as most employers are now using the power of AI to shortlist potential candidates depending on how well their resume matches the job description. Some powerful AI-based tools such as ChatGPT and Linkedin Career Explorer are now making a difference between you either getting or not getting a specific job. Here are some resume best practices to follow in the year 2023: 
Being one of the most powerful language processing tools ChatGPT has taken the whole world by storm. You can ask ChatpGPT questions like "What are the most in-demand skills for a software engineer or project manager?", based on the reply from Chat GPT you can then optimize your resume thus giving your inspiration and helping you against the blank screen while writing resumes.  
Home to more than 756 million users and 57 million companies; LinkedIn is by far the biggest platform for job seekers. Once you give the LinkedIn career explorer tool a job title, it automatically generates almost all the relevant skills for that job. 
A team of career experts along with resume writing professionals has been helping job seekers find their dream jobs for more than a decade. From using the power of the most powerful AI tools to making informed decisions based on insights from HR managers from top organizations ResumeThatWroks knows what potential employers are looking for in a modern-day resume. Anyone can consult them and get a resume that is optimized for all 2023 New Resume Trends in just a few hours.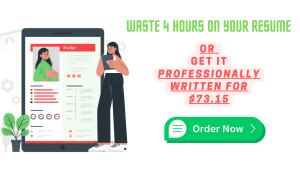 Optimize Your Resume to Satisfy the Applicant Tracking System
On top of optimizing your resume for the HR managers, applicants are now also required to optimize their resume to go past the ATS. The ATS is a resume screening tool that companies use to screen resumes before they even reach the desk of the HR manager. 
One of the most important criteria for ATS while shortlisting candidates for a specific job is the keywords. If a specific resume is missing all or most of the keywords needed by specific employers then that resume is automatically discarded even before it reaches the HR manager.  
This doesn't mean that you stuff your resume with so many keywords that once you go past the ATS you get rejected by the first person who reads your resume. You just have to optimize your resume with relevant keywords that are just enough to move on to the next step. If you are unsure about finding the relevant keywords yourself then you can consult one of our career experts and they will do it for you without a problem.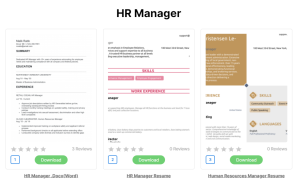 Demonstrating a Stable Work History
Demonstrating a steady work history has been vital to job search for decades and the new 2023 resume trend has changed the way a work history has been showcased on a resume. Here are some modern resume tips you should follow while listing your job experience. 
According to a

study conducted by SHRM

, 39% of employers are more likely to give extra benefits to employees so that they dont leave their company. It's because employers are looking for employees who will stay longer at one company rather than switching jobs multiple times. 

According to the 2023 resume trend, employers that have experience working remotely are more likely to get the job. Therefore showcasing your remote work experience along with your familiarity with tools like

Slack

,

Zoom

,

Google Meet

, and

Microsoft Teams

is an added plus for you. 

You can now list your freelance work experience along with the experience that you gained while you were self-employed as you would list it for any other position. Hiring Managers nowadays are more likely to hire employees who can work independently with little or no supervision, therefore, increasing their chances of getting their dream job.

Always use a reverse-chronological order while listing your experience with your most recent job on top along with correct joining and ending dates as it's also among the top 2023 resume trends for employees.



New Resume Personalization Strategy
Personalizing and customizing your resume per the Job Ad or the Job Description is the key to jobseeker success in 2023. Here are some modern resume tips to personalize your resume according to the latest resume trend of 2023. 
Read The JD Multiple Times:

The key to optimizing your resume according to the job description is to read the job description multiple times and then answer questions asked in the JD using your resume.

Create Multiple Resumes:

You should create multiple resumes for different types of relevant jobs that you can apply for. For instance, if you are a software engineer then you can make two separate resumes. One as a software engineer, and the second one as a computer scientist. 

Transferable Skills:

Focus on your transferable skills and how you will be able to bring all your experience and expertise to your new job.

Soft & Harskills:

While hard skills are the backbone of any job hunt, soft skills are also crucial to you getting or not getting a job. According to a recent study by LiveCareer, soft skills that are listed as personal attributes are becoming a top resume trend in 2023 for employers seeking potential employees. 

Fulfill Their Requirement:

According to the recent job trend you need to use the same language and wording that is used in the job ad while highlighting the required skills that you possess. Doing this will help you get past the ATS software as well.



Optimize For Soft Skills & Hard Skills
Sprinkling your resume with all the necessary hard and soft skills is another important resume trend you should pay attention to in 2023. According to a recent study published by SHRM, HR managers report the lack of soft skills as the biggest cause of recruitment problems. Not just that, a LiveCareer study has revealed that there is a wide gap between the skills that are required in the job postings and the skills that are listed in the resumes of the applicants. 
The above-listed problems could be a result of a skill gap or the inability of jobseekers to effectively communicate their skills through their CV. To remedy the situation, one of the most critical CV trends for 2023 is to go through the job description multiple times before applying and make sure all the resume questions are effectively answered. 
Show Accomplishments, Not Just Capabilities 
Recruiters out there want to know more about your accomplishments and achievements than a boring list of skills that were never used. Employers understand the difference between being capable of something and effectively applying those capabilities to achieve goals. 
It's certainly among the top new resume trends of 2023 to bring all your accomplishments to life by using more numbers, figures, and percentages rather than boring skill sets. At a high-level job seekers should gear their resume toward showing results rather than skills and education.
Do consider adding information about how you made stellar sales, how you improved customer satisfaction for your employer, or how you were able to increase the number of returning customers rather than showing what degree you have. Here is an example of how to effectively showcase your accomplishments.
Example
Okay Achievement: Hired and then lead a sales team. 
Average Achievement: Hired and then coached a team of five salespersons to effectively make visits to the client to complete the deals.  
Brilliant Achievement: Hired, coached, and then lead a sales team of 5 persons to generate a whooping $10M in sales contracts in a year thus effectively surpassing the company sales goals for that year.  
Prove You Can Easily Adapt to New Technologies
Even in fields that conventionally require low-tech usage, tech savviness can go a long way toward increasing your chances of getting that job. The ability to effectively adapt to new technologies is one of the top trends resume trends of 2023. 
Employers are looking for people who aren't stubborn or don't dislike change. A person who does not know how to adapt to change has fewer chances of survival in the overwhelmingly volatile and ever-changing job market. 
Create a Strong Online Presence
Creating a strong digital presence is one of the key elements to remain relevant for the 2023 job market. According to a recent survey employers nowadays consider the candidate's online profiles as the third most effective resource for finding new hires. 
Cleaning up your relevant social media platform before applying for a job is very important because 84% of employers use social media for recruitment purposes. In addition to this 58% of employers use the qualification that is listed on their online profile to confirm whether you have all the qualifications that you have listed on your resume or not.
Employers are always seeking employees who have listed the following profile on their resume
Like a Professional Portfolio
Link to Your Professional Website
Personal Blog or any other channel.
Optimize Your Resume According to the Job Description
Optimizing your resume according to the job description is vital to making it to the list of shortlisted candidates. If you have failed time and time again at making it to HR then you need to find the right keywords from the job description and add them to your resume. Doing this will help you go past the ATS software, thus increasing your chances of getting hired. 
Visual Resumes and Infographics
One of the questions active job seekers ask themselves is, "Is my resume good enough?" They may also ask Google, "Can I get a new job in 2023?". Well, such questions will not lead you anywhere if you are not adding visuals and infographics that can make the time of the hiring manager worthwhile when it's spent analyzing your resume. 
Making your resume more presentable and welcoming for the hiring manager is one of the most critical job trends of 2023. However, only creating fancy resumes with irrelevant infographics, bold colors, and bad formatting just to make them more presentable can make your resume non-scannable for the ATS software. 
Therefore seeking professional help in this regard is necessary to ensure that your resume looks presentable with the correct color scheme and formatting as well as is easily scannable for ATS software. Here is how you can do it all yourself:
Review the design of your resume and remove busy borders, images, and other elements that might interfere with the ATS. 

Using the correct conventional headers/headings like "Education", "Work History", and "Skills" can make it easy for ATS to scan your resume. 

List your experience from most recent to last recent as this is something that is understood by the ATS as well as the hiring managers.

Use bold, underline, or italics if you need that piece of text to stand out from the rest.

Send your resume in PDF format to the employer as it's one of the most presentable and easy-to-scan resume types. 
Conclusion
High-velocity changes have surrounded us all. It's vital to embrace these changes in the job market if you want to survive in this ever-evolving job market. 
From using the power of AI to make your resume look, feel, and read better to adding infographics and using formatting styles to make your CV look presentable and easy to scan for the ATS software; you will have to go a long way towards optimizing your resume so that it can be optimized according to the latest 2023 job-market trends.
Creating your first resume all by yourself is challenging enough and optimizing it for the latest 2023 trends so that it looks more presentable and also goes past the ATS every single time is near to impossible. 
Take the next step in your career by consulting one of the best resume writing services in the world, that is none other than Resume That Works. Our team of highly-experienced resume-writing professionals along with career experts has been effectively helping jobseekers land their dream jobs for more than a decade. 
Our experts collaborate to create a masterful resume according to your needs to create a resume masterpiece for you that dont just look awesome but is also keyword optimized to go past the ATS and impress the hiring manager enough so that they would have to call you for an interview. 
Make a wise choice by investing just $52.25 and get a resume that you truly deserve. After all, investing your money to take the next big step in your career is worth every penny.